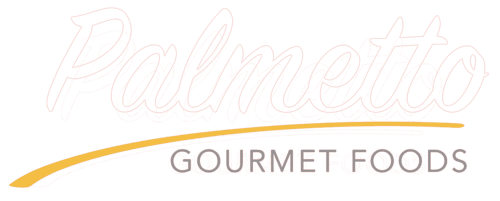 Production Supervisor
Are you looking to become part of a high-energy team in beautiful Saluda, South Carolina? Here at Palmetto Gourmet Foods you will play a key role in building a successful company start-up that already has great traction. At Palmetto Gourmet Foods we produce the next generation of Ramen Noodles. We create an amazing experience for our customers and employees. We offer our associates the opportunity to grow personally and professionally, to contribute to the success of a dynamic organization, and to serve others in a manner that exceeds their expectations. At our world class production facility in Saluda, we produce vegetarian, halal and kosher certified ramen noodles. We're looking for talented, hard-working individuals to join our team. Come grow with us and work as a team to build the new Palmetto Gourmet Foods.
Our fast growing, production company is seeking a Production Supervisor. This position will provide the successful candidate the opportunity to apply their knowledge, learn new skills and work as a member of a dynamic team in a clean and safe environment. The ideal candidate for this role will have 3 plus years' experience in the manufacturing sector, pay strong attention to detail and be committed to workplace safety. Additionally, the candidate for this position will be motivated to grow with Palmetto Gourmet Foods building a career for years to come.  Flexibility with scheduled workdays and shift preferences is required.
Production Supervisor Responsibilities:
Primary accountability for safety, quality, appearance/GMP, reliability and cost results through effective leadership and development of our hourly production team members.

 

Specifically accomplishes results by communicating job expectations; planning, monitoring, and appraising job results; coaching, counseling, inspiring, and disciplining employees; initiating, coordinating, and enforcing systems, policies, and procedures.

 

Maintains work flow by monitoring steps of the process; setting processing variables; studying methods; implementing cost reductions; developing reporting procedures and systems.

 

Facilitating corrections to malfunctions within process control points; initiating and fostering a spirit of cooperation and teamwork within and between departments.

 

Completes production plan by scheduling and assigning personnel; accomplishing results; establishing priorities; monitoring progress; revising schedules; resolving problems; reporting results of the processing flow on shift production summaries.

 

Ensures operation of equipment by calling for repairs; evaluating new equipment and techniques.

 

Provides manufacturing information by compiling, initiating, sorting, and analyzing production performance records and data; making recommendations and participating in analyses

 

Maintains safe and clean work environment 

 

Resolves personnel problems by analyzing data; investigating issues; identifying solutions; recommending action.

 
Education and Experience:
Experience  
Previous supervising experience in a CPG or similar company 

 

Experience in the food industry desired

 

Experience with ERP's desired

 

Microsoft Office Products, desired

 

Spanish fluency is an asset 

 
Interpersonal 
Supervision

 

Coaching and correcting/confrontation 

 

Teamwork

 

Strong communication skills

(written and oral)

 

Problem solving skills

 
Administrative  
Tracking budget expenses 

High level of organizational skills 

 
Technical 
Managing processes

 

Process improvement

 

Production planning

Dealing with complexity

 
Palmetto Gourmet Foods, Inc. considers qualified applicants for employment without regard to sex, race, color, religion, ethnic or national origin, gender, sexual orientation, gender identity or expression, age, pregnancy, leave status, disability, veteran status, genetic information and/or any other characteristic or status protected by national, federal, state or local law.