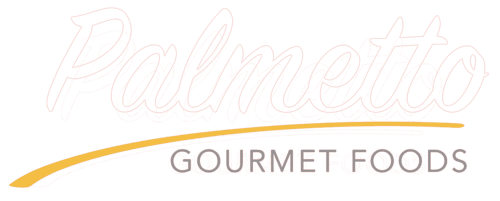 Packaging Technician
.Are you looking to become part of a high-energy team in beautiful Saluda, South Carolina? Here at Palmetto Gourmet Foods you will play a key role in building a successful company start-up that already has great traction. At Palmetto Gourmet Foods we produce the next generation of Ramen Noodles. We create an amazing experience for our customers and employees. We offer our associates the opportunity to grow personally and professionally, to contribute to the success of a dynamic organization, and to serve others in a manner that exceeds their expectations. At our world class production facility in Saluda, we produce vegetarian, halal and kosher certified ramen noodles. We're looking for talented, hard-working individuals to join our team. Come grow with us and work as a team to build the new Palmetto Gourmet Foods.
Our fast growing, production company is seeking a Packaging Technician. The role of packaging technician consists of a wide variety of responsibilities, including hand packaging, inspecting, loading, palletizing, and monitoring equipment for proper operation. This position will provide the successful candidate the opportunity to apply their knowledge, learn new skills and work as a member of a dynamic team. The ideal candidate for this role will have experience of at least one year in the food manufacturing sector and be committed to workplace safety. Additionally, the candidate for this position will be motivated to grow with Palmetto Gourmet Foods, building a career for years to come. Flexibility with scheduled workdays and shift preferences is required.
Responsibilities
Be able work on a supply line.

 

Frequent standing for long periods of time.

Work in a fast, efficient and controlled manner.

Operate/

w

ork with automated equipment to complete assigned tasks.

Make sure all noodles are in the packaging properly.

Able to lift/move boxes that weigh up to 25 pounds.

 

Work well with team to complete tasks.

Case count is correct.

Maintain a high standard of quality.

 

Follow all safety and GMP rules.

Follow QA instruction concerning the packing of noodles.

Able to work in a team environment.

 

 
Qualifications
Good manual

dex

terity

 .

Experience in

f

ood

p

roduction

(

p

referred no

t

r

equired).

Good work ethic.

Attention to detail

.

Physical

s

tamina and

s

trength.
Palmetto Gourmet Foods, Inc. considers qualified applicants for employment without regard to sex, race, color, religion, ethnic or national origin, gender, sexual orientation, gender identity or expression, age, pregnancy, leave status, disability, veteran status, genetic information and/or any other characteristic or status protected by national, federal, state or local law.