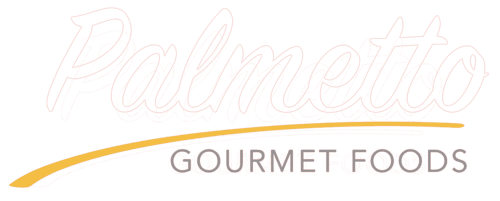 Plant Sanitation Technician
JOB SUMMARY
The Plant Sanitation Technician position is responsible for general custodial care of the facility and sanitation activities of the warehouse under general supervision. This position will provide the successful candidate the opportunity to apply their knowledge, learn new skills and work as a member of a dynamic team in a clean and safe environment.  The plant sanitation technician performs all duties safely, accurately, and meets all set productivity goals. Additionally, the candidate for this position will be motivated to grow with Palmetto Gourmet Foods, building a career for years to come.  Flexibility with scheduled workdays and shift preferences is required.
Plant Sanitation Technician Job Responsibilities:
Maintain our facility in Food-Safe condition: controlling all hazards from insects, rodents, bacteria and foreign material contamination so that our food products can be trusted by families throughout the nation.
Perform all custodial duties throughout the entire facility including dusting, sweeping, washing, wiping and mopping. (Required to climb ladders to perform some of these duties).
Maintain sanitary conditions in the facility including collection and disposal of warehouse and facility trash and debris and spill clean up.
Deep clean machines.
Maintain floors in the warehouse and dock area.
Maintain parking lots and front sidewalks to maintain a professional appearance.
Complete daily sanitation log to provide documentation for the planning and evaluation of sanitation activities.
Clean restrooms to maintain sanitary conditions. This includes cleaning fixtures, countertops, mirrors, sweeping and mopping floors, and restocking paper dispensers.
Working hours may vary due to the hours of operation of machines.
Responsible for the tidiness and cleanliness of assigned work areas and travel aisles.
Immediately report to the supervisor safety issues and items requiring repair.
Observe and enforce all safety rules to reduce accidents and injuries.
Understand and comply with all applicable company policies (i.e. attendance, Code of Business Conduct and Ethics, Associate Handbook, etc.)
Comply with all applicable State/Federal laws, regulations and policies (i.e. OSHA, HACCP, BRC, etc.)
Sanitation Skills and Qualifications:
Experience in Food Production (preferred not required)
Have a strong work ethic

Understanding there is always work to be done, and always looking for ways to maximize contributions to company goals.

Physical dexterity 

Repetitive motions are required for certain tasks.

Capable of lifting heavy objects (up to 50lbs)
Work in challenging conditions

Ability to walk and stand for long hours and work in confined spaces.

Capable of working with a team.
Must be able to work well with others to perform tasks.